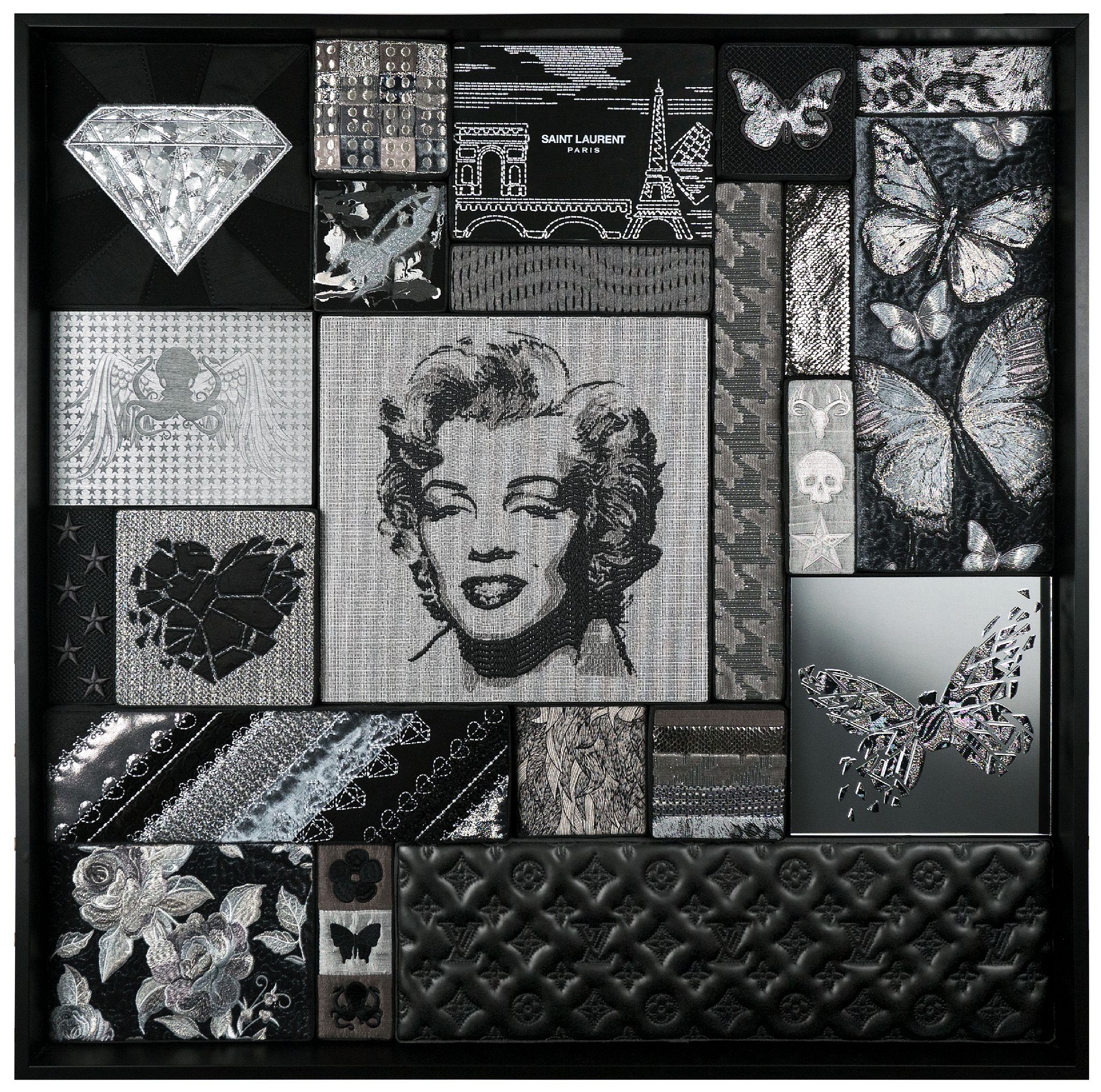 Building off a long provenance of appropriation and pop art, Wilson contributes his own interpretation of pop culture imagery through threads. Artists like Andy Warhol, Keith Haring, and Jeff Koons inspire his practice and Wilson seeks to pay tribute to and adapt these masterworks to his own original style.
This series heavily features iconic figures like the Marilyn Monroe series. Each of the Marilyn's were digitized using millions of hand-drawn stitches and careful selection of fabrics to bring them to life. The borders of these pieces are actually created using 2" tiles, fabricated using appropriated images from Warhol works, such as in Wilson's embroidered take on the infamous soup can.
In this series, Wilson wanted to appropriate popular images from the Pop Art movement and re-imagine them in fabric, embroidery, and thread. The Disorder series is a combination of all these elements into something entirely new.