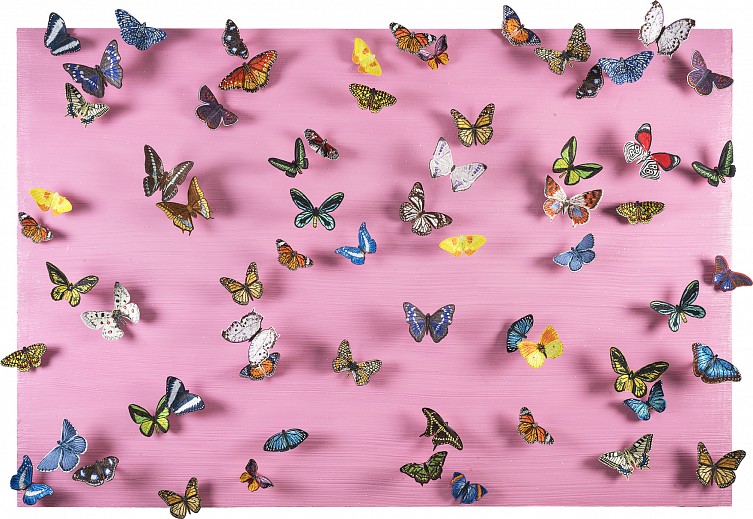 Stephen Wilson + Punk Me Tender @ Miller Gallery
May 15, 2018
Artist Stephen Wilson is making his way to Cincinnati, Ohio with millions of stitches, showing alongside a small selection of works by Punk Me Tender at Miller Gallery this May 17th. Miller Gallery will also feature an artist talk by Wilson, discussing his expertise, influences, technique and current works. With multiple sought-after and highly fashionable works and an extensive portfolio to select from, as well as a prominence that seems to have blossomed overnight, this exhibition brings together Wilson's exquisitely intricate works in an exciting and unforgettable show.
A closer look at the trajectory of Wilson's career, one discovers the many years of conceptualizing as well as personal inspirations he has drawn from. His work celebrates a love of fashion, a familial connection to embroidery, (as his grandmother inspired him to turn designer shoe boxes into fine art), an appreciation for material and luxury, as well as a desire to bring beauty, opulence and elegance through textured paint and millions of stitches. In his Luxury Series, Wilson repurposes iconic packaging (such as Chanel, Gucci and Valentino) into original art pieces. Using exotic fabrics such as Hermes silk, Wilson effortlessly transforms each vintage, limited-edition box with a combination of embroidery, assemblage, and collage. His newest series, Shine A Light When It's Gray Out, sets signs of Spring - a time of change, optimism and renewal - against dark backgrounds. The backgrounds not only allude to recent global climates but also serve to emphasize the vibrant power of positivity that, lifting out of the dark, becomes so close at hand. Punk Me Tender is known for his mysterious persona, producing graphic work inspired by fashion, style and the female form. The curation of Wilson's work alongside that of Punk Me Tender falls in line with the various contemporaries Wilson is frequently exhibited with, such as Knowledge Bennet, Mr. Brainwash, Stikki Peaches and Hunt Slonem.
The exhibition at Miller Gallery will also include live music, fashion and refreshments. The reception will run from 6-8 pm with an Artist Talk at 7pm. The show will be on view until June 16th.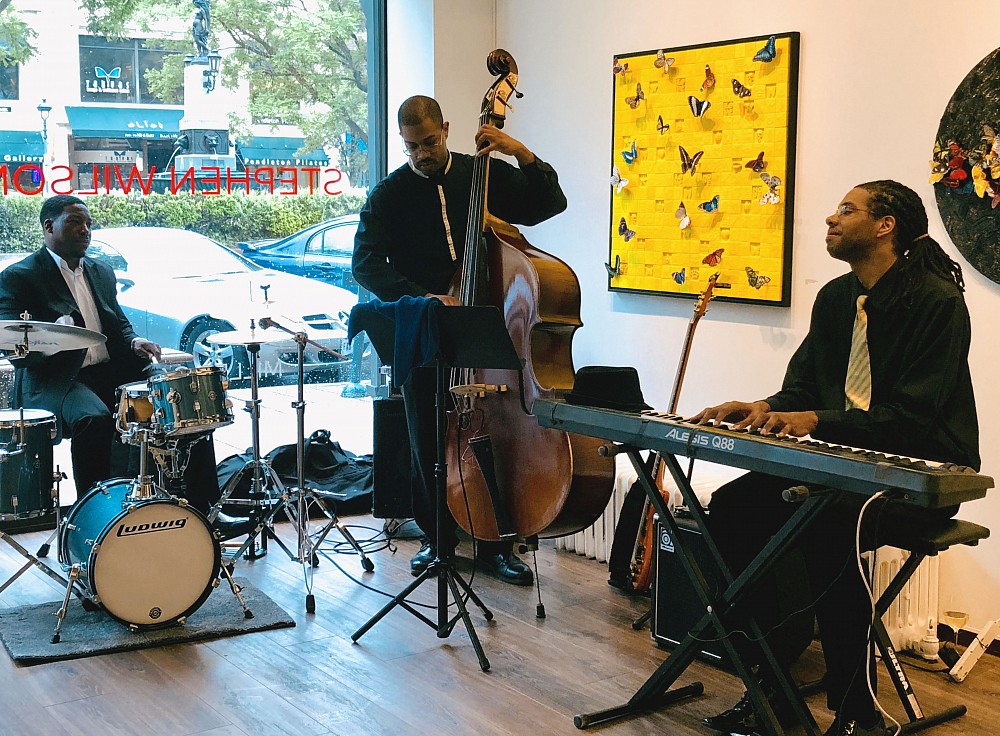 Back to News