Shine A Light When It's Gray Out @ the New Gallery of Modern Art
March 2, 2018
On March 1st and 2nd the New Gallery of Modern Art in Charlotte, NC, premiered Stephen Wilson's new show, Shine A Light When It's Gray Out. The show will be up through mid-April and is accompanied with a beautiful 92-page, full-color catalogue with statement by the Artist.
On a global level, Wilson's Shine a Light When It's Gray Out is influenced by the shift of societal, political and moral topography. His influence also surrounds the juxtaposition of embracing national support with the withdrawal of virtual isolation. The artist directly asks the questions: How do you create a place for yourself in this world without sacrifice? How do we deal with loss, through anger or love? What will we leave behind when we are gone? How do we not give up hope? Through a stark contrast of deep black physical base and intricately designed, pigment-painted embroidered butterflies, some featuring gold leaf and diamond dust, Wilson creates his own field of hope.
View exhibition catalogue online here: http://www.magazinevolume.com/30664AG/#/48/
Images courtesy of Nathan Villaume, MyCamera Charlotte / Stephen Wilson Studio.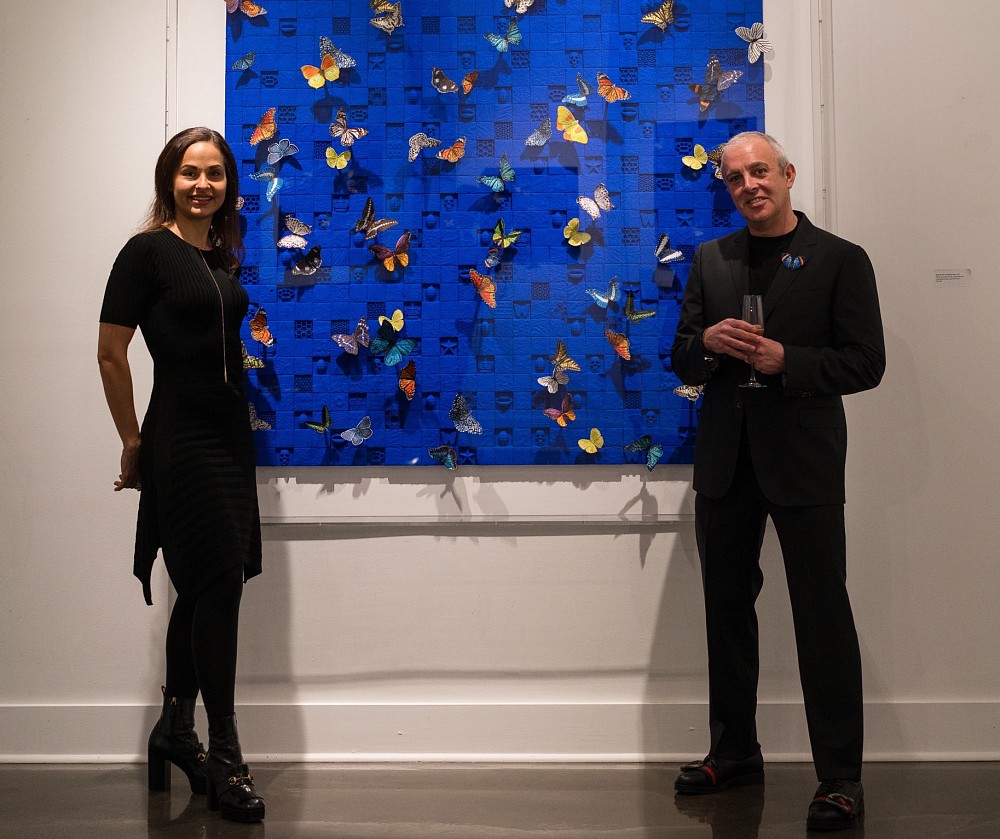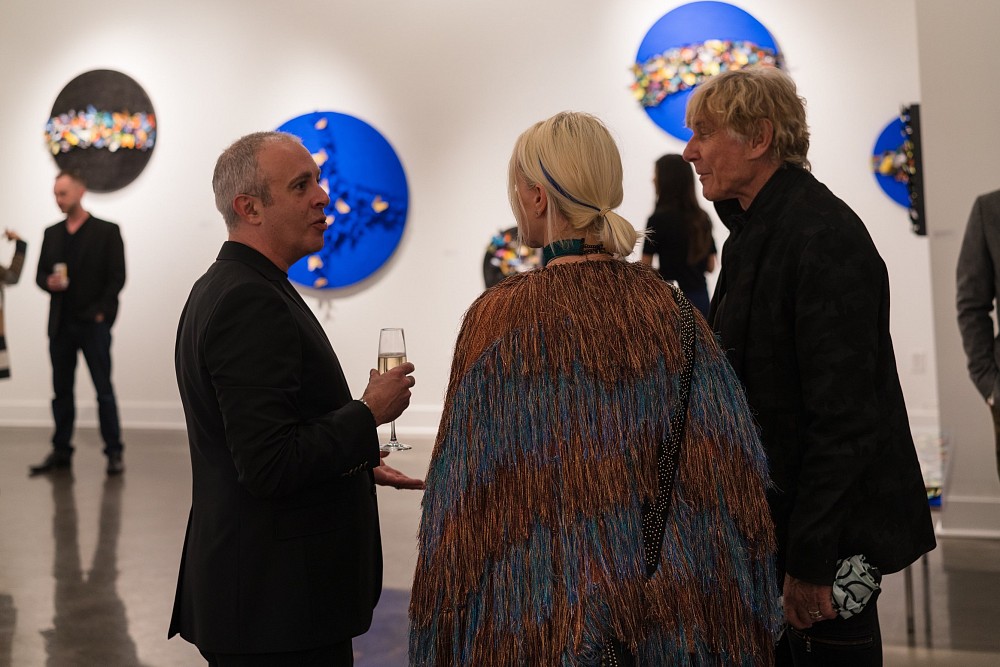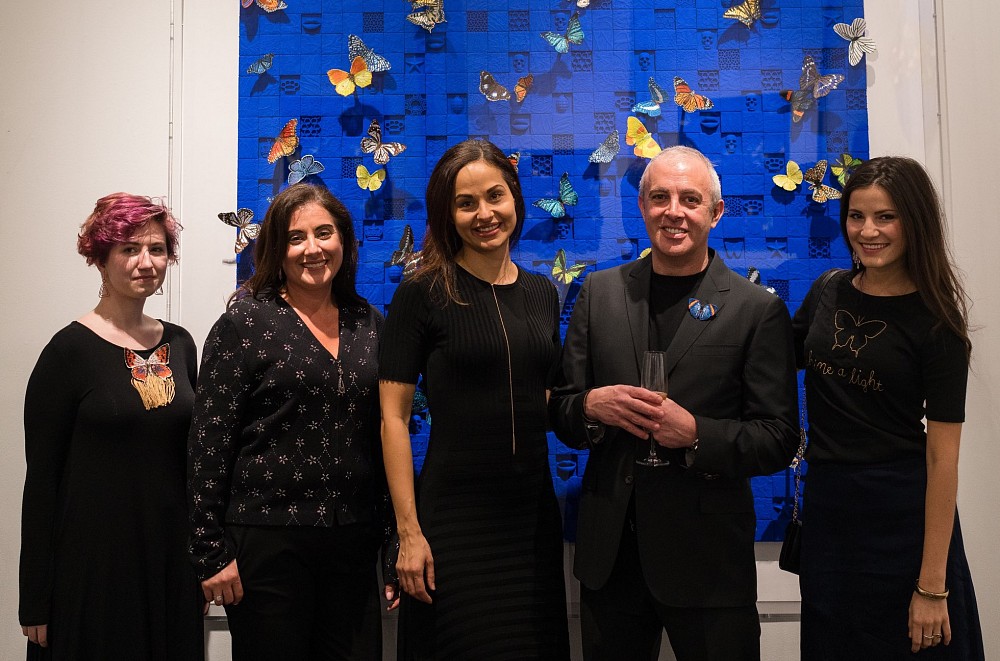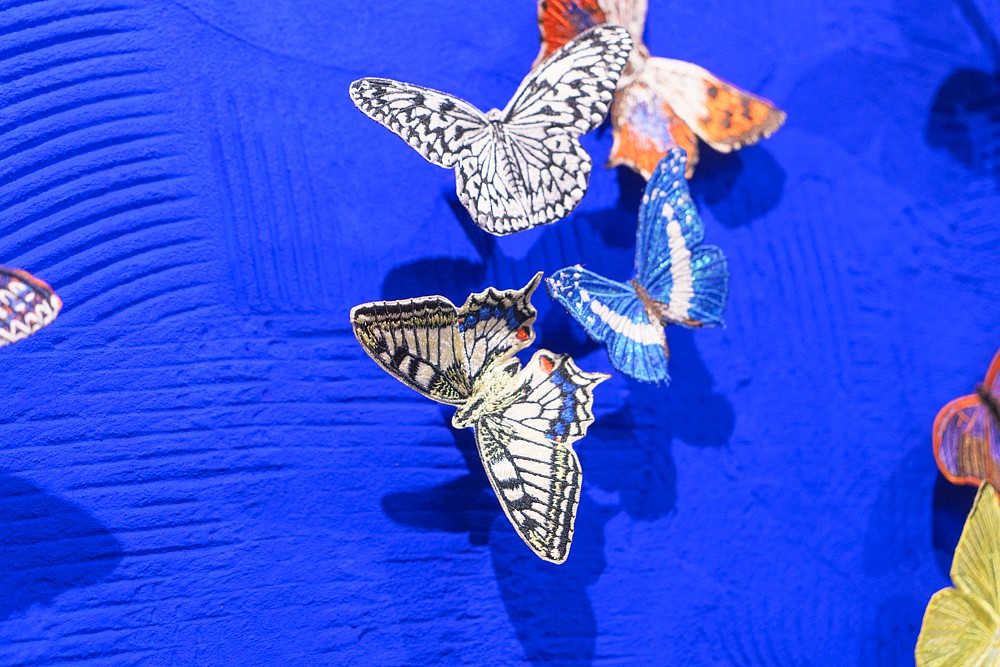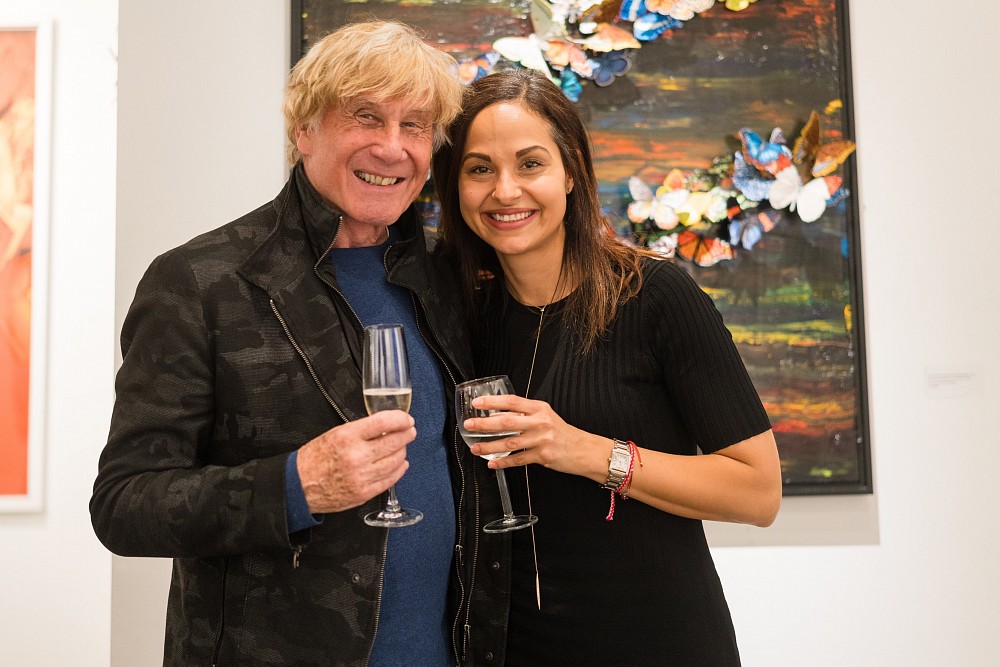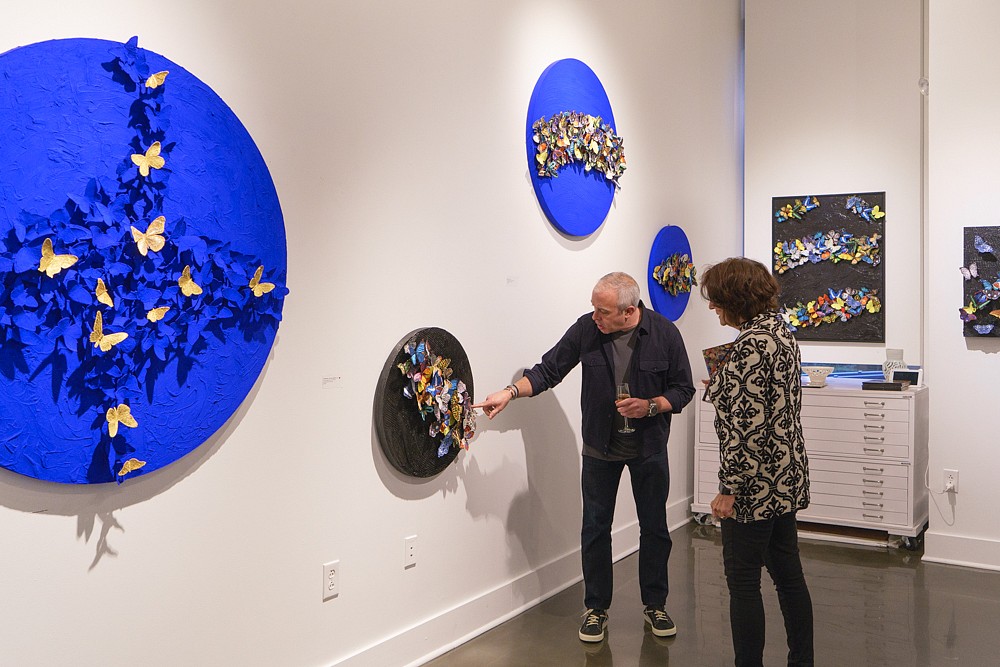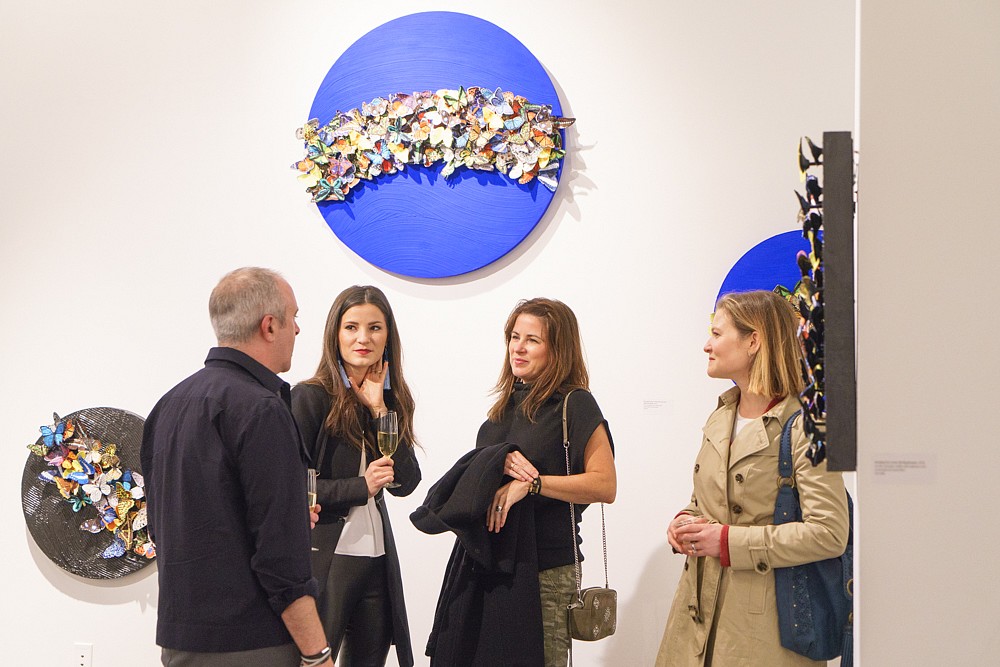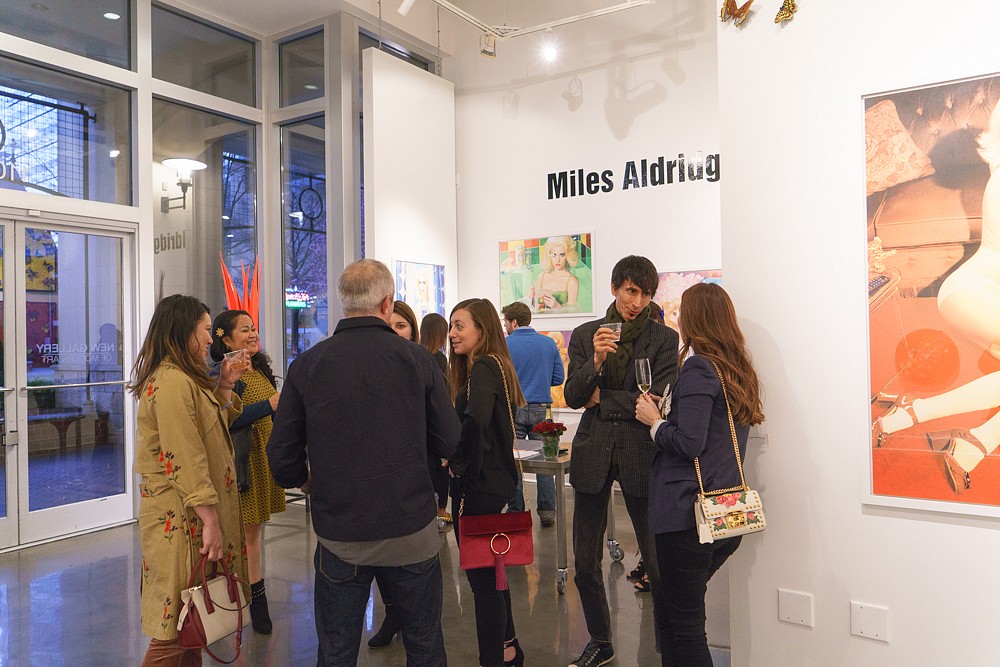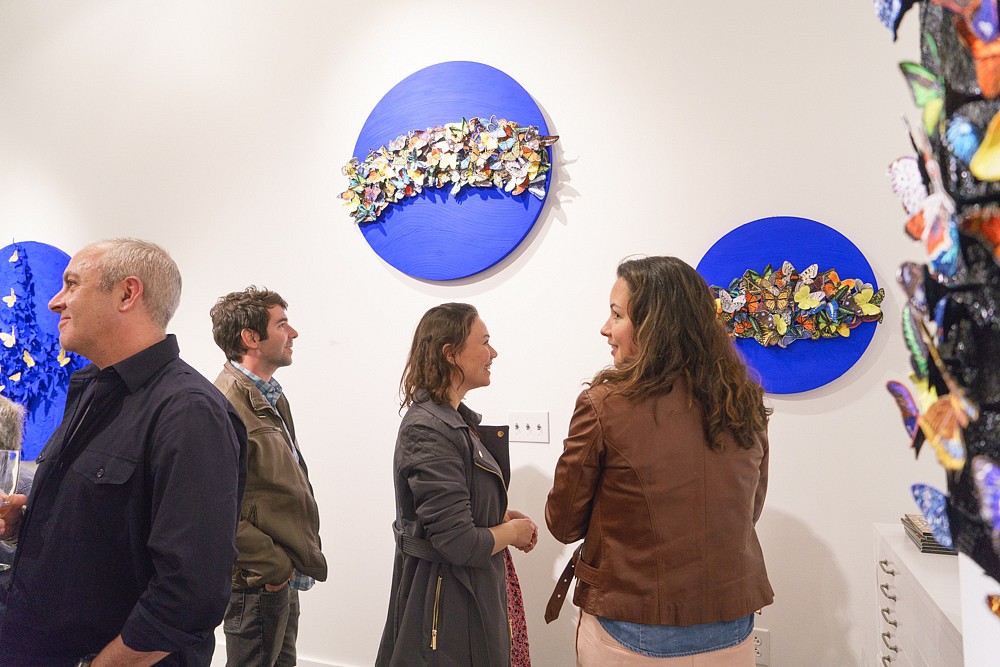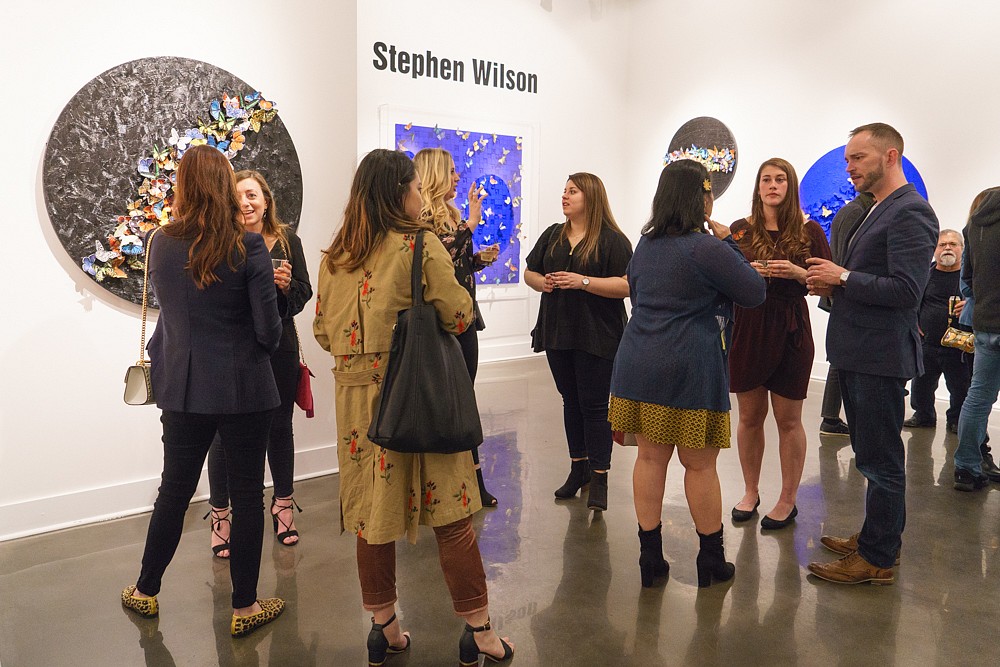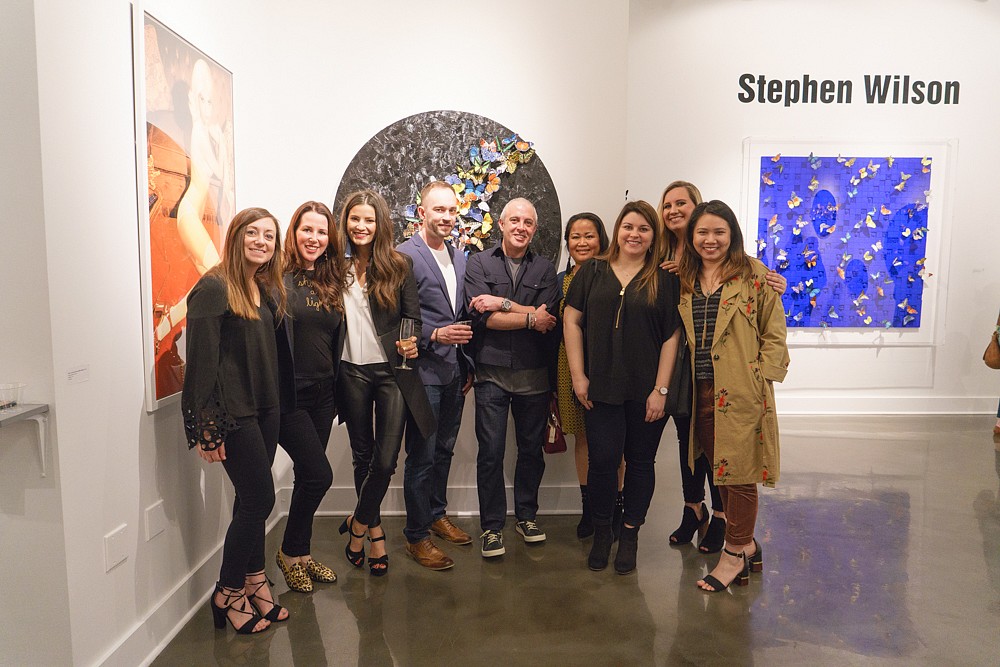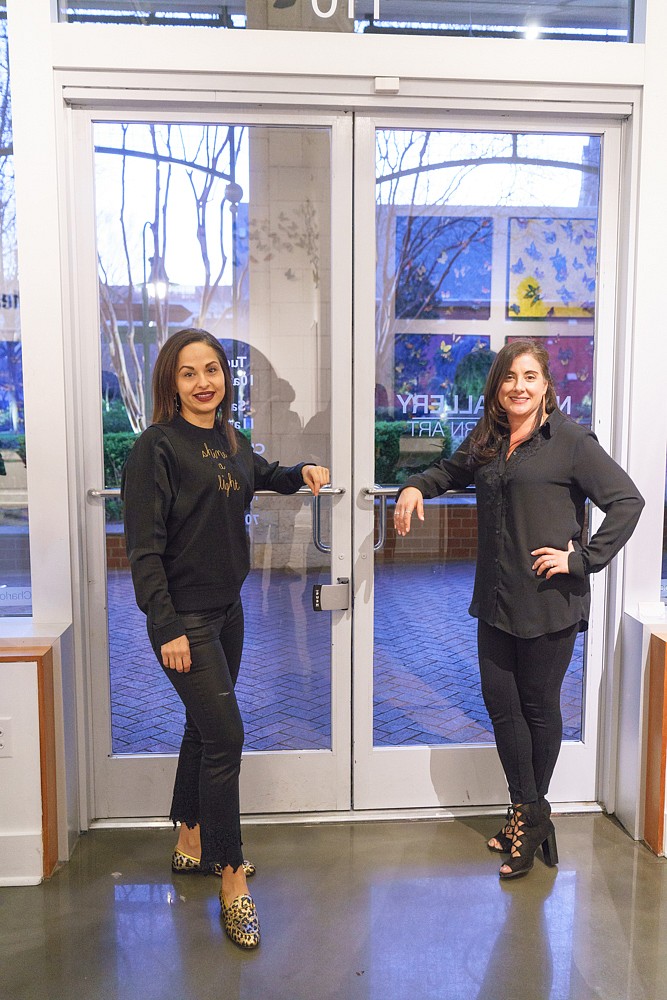 Back to News